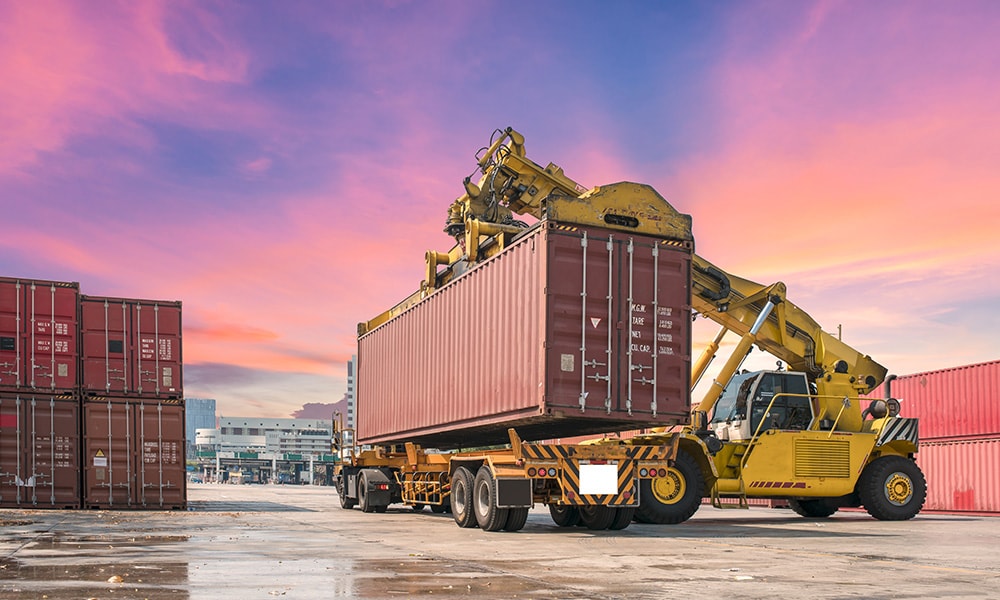 ICD (Inland Container Depot), Tughlakabad was commissioned on 1st September 1993. It is situated on southeast of Delhi . It is the flagship terminal of CONCOR. and is pioneer in development of containerisation in the country. ICD/TKD is India's biggest dry port. Its hinterland comprises of all states of Northern and Western India. ICD/TKD has daily train services to gateway ports, JNPT, GTIL, NSCT, PPSP and MDPT.
It has new state of the art equipment and facilities, coupled with an excellent rail linkages to the gateway ports. It also touches the NH-2 and is conveniently located, having approach to major roads in Delhi connecting all National Highways leading out of the state.
---
Infrastructure of ICD Tugalkabad
4 full length rail lines
10, 000 sqm covered Export warehouse
6, 000 sqm covered Import warehouse
Two bonded warehouses of 8500 sqm
3, 500 sqm dedicated for LCL export cargo
Open stack space for 12000 loaded TEUs and 2000 empty TEUs
Separate empty parks for stacking of 8000 empty TEUs
66000 sqm parking area for parking of approx. 750+ trailers
84 BLCA rakes of base depot at ICD/TKD, each of 45 High Speed wagons (1000 kmph) for carrying containers
Fully computerised Export & Import documentation
Administrative building of 8000 sqm of built up area - housing offices of CONCOR, Customs, Bank, ATMs, Canteen, Shipping Lines, CHAs, Transporters, Surveyors & Business Centre etc.
Two computerised weigh bridge
Types of Services provided by ICD TKD
Multimodal Transport Logistics and Infrastructure to support EXIM trade
Daily services between ports (JNPT/GTIL/NSCT, MDPT, PPSP) and ICD/TKD
Regular container train services to hinterland ICDs
Block booking of trains on round trip basis
LCL Hub Services
Bonded warehousing facility
Booking of containers under cabotage scheme
Incentive scheme for exporters on traffic volumes
RTGS/ECS for payment of CONCOR dues and all type of refunds
E-filing of documents
Container track and trace facility available on CONCOR website
Regular auction of containers (twice in a month) under section 48 of the Customs Act
Electronic Data Interchange (EDI) facility between Customs and CONCOR
Central, Regional and Local PDA (Pre Deposit Account) facility
Business Centre
Exim Cell and Customer care cell for seamless services and information
CISF deployed for security services
Special cages / security for high value cargoes
GOH (Garments on Hanger) fabrication facility at repairing yar
Dry Port ?
ICD TKD (Tughlakabad) is a dry port. It is one of the biggest dry port of India as well as Asia in terms of volumes handling.

How can a port be dry? a dry port is essentially a hub in a land-locked country or far-away-from-the-coast part of a country, built to act as proxy to a real port and ease the movement of containers to the nearest sea port.

ICD TKD – Tughlakabad Spread across 55 acres of land in Tughlakabad and commissioned in 1993, ICD TKD is the largest dry port in Asia and serves as a focal point for most traders in North India. On an average, it handles nearly 2,500 containers a day, according to a report.

Railways, ICD TKD handles approximately 60-70% more traffic than its capacity of about 2,50,000 TEUs/year (TEUs means 'Twenty-foot equivalent units' which is a standard container size.

The USP of ICD TKD is that it lies in the heart of Delhi. Delhi is known as a business hub for North India. Delhi NCR is biggest business hub for Traders as well as manufactures.

Restriction of Hazardous commodity in ICD Tughlakabad :- after various instants ICD TKD restricted for booking of hazardous cargo . No hazardous cargo containers would be allowed at Delhi's Tughlakabad depot from where a chemical gas leak the Delhi High Court.
Need Custom Clearance Just Call us on +91-8800470037